Blocky Castle is a game that allows you to find out what can happen when crowds of pets start storming a gigantic fortress or tower. Everyone should try this game as it will change the way you think about mobile toys. Choose your favorite pet and start diving into your adventure.
More games about castles you will find in the article about castle building apps.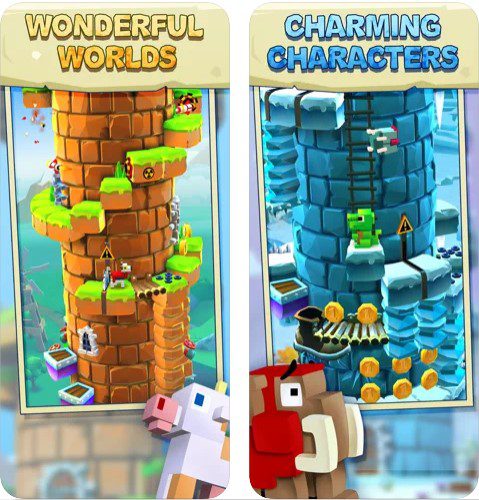 When you first start Blocky Castle you will see a little animation and then the main menu bar will be displayed. "SETTINGS" where you can manage sound and control settings. Then you can come across a store button where you can remove ads and buy coins. The third button shows the animals that can be purchased.
If you have questions or problems when using the application, Blocky Castle, you can always contact the support service. The reply from the support services always comes fast, so you don't have to worry.
In the game Blocky Castle, the user has to go to the tops of the towers. Dangerous traps, sharp peaks, will hinder the ascent of falling stone elements and fiery barrels. It is necessary to redo all the obstacles in order to achieve the intended goal. It will be difficult to do.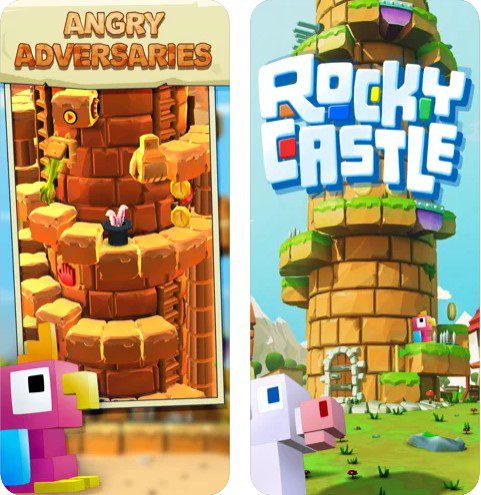 This exciting run was created by employees of a company called isTom Games. The main character needs to climb to the top of the tower and unlock new heroes. On the way, you will come across various dangerous traps and obstacles. It is necessary to use all your abilities and maximum efforts to win.
You will also need to collect coins, covered, then you can buy new heroes. And when approaching the top, you can play with different animals to climb even faster. The difficulty will constantly increase, which will not allow the player to relax.
You may also want to check cool creature collecting games if you like games with the element of fantasy.
Various locations will make the plot of the game interesting and exciting. Apply different strategies and win.