Feeling nostalgic for the good old days of film cams and grainy home clips? You've come to the right place!
We've searched the web for the best apps to create vintage videos on Android & iOS you could try. These let you recreate a unique aesthetic and capture all the charm and nostalgia with minimal effort.
These apps will take your content game to the next level: just add some music and these clips will bring you more likes and followers on socials. From FX to editing tools and more, these apps are a great way to add a touch of vintage to your modern-day clips. Let's dive in!
Rarevision
If you're a child of the 80s and 90s (or simply enjoy the vibe), you'll surely appreciate the way this app brings back so many fond memories. It recreates the process of capturing moments on those clunky old videotapes, but this time, you can do it with just your phone. This app has truly mastered the art of simulating the glitches that we all remember so well from our childhood recordings.
What we love about this app is how realistic it is. The glitches and distortions it creates during recording are spot-on and make the footage look like it was recorded decades ago. And if that's not enough, you can even alter the number of glitches and make your clips even more authentic.
But what really takes the cake is the phony zoom lens tool. It's the cherry on top of the nostalgia sundae! With just a tap, you can make your footage look like it was shot with a vintage zoom lens, complete with all the cheesy goodness that entails.
What's even better, is that the app doesn't skimp out on the terrible sound quality that we all remember from those old tapes. It truly captures the essence of what it meant to capture a moment on VHS.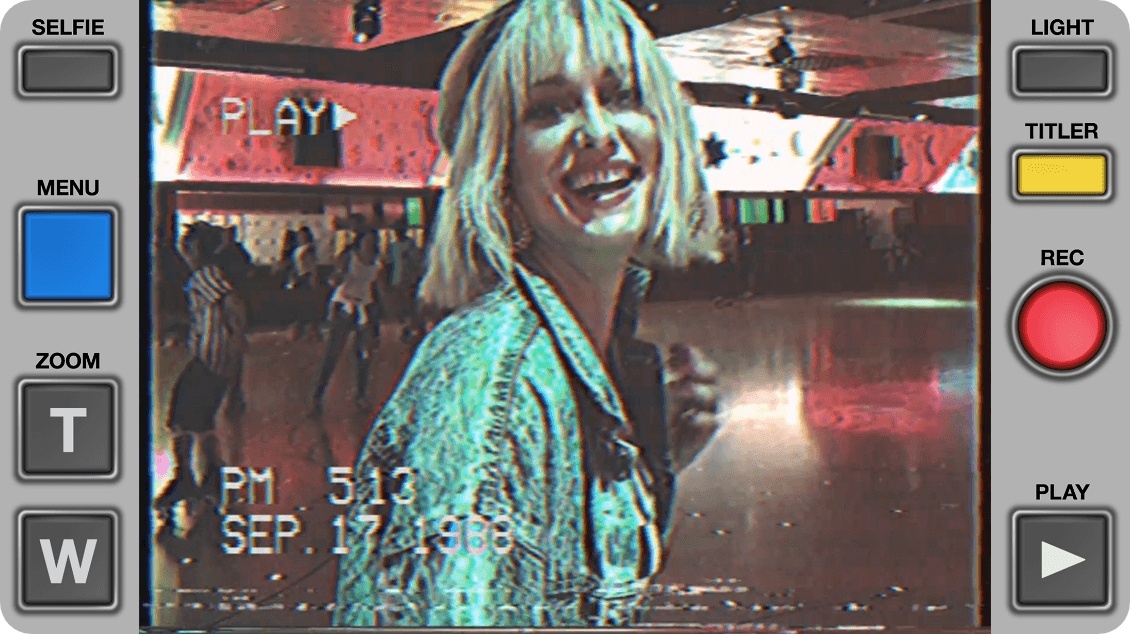 You may also like: 11 Free Video Looper Apps
8mm Film
This app is the real deal when it comes to imitating the magic of old VHS tapes. It's a treat for anyone wanting to add a touch of nostalgia to their IG or TikTok posts. First off, you'll surely appreciate how easy it is to use.
Even if you're not a pro at editing, you can still create cool content with little to no effort. The UI is clean, making it easy to apply vintage FX to your clips. And with the live view tool, you can see how your content will look different in real time.
One thing that sets this app apart is its multiple-aspect ratio support. Whether you want to upload square pics or make a widescreen clip, this app has got you covered. It also covers portrait and landscape modes, and you can switch orientation at any time.
The app covers a bunch of authentic 8mm film effects. These give you that unmistakable vintage look, like smth straight out of an old movie. And the best part? The app is completely free!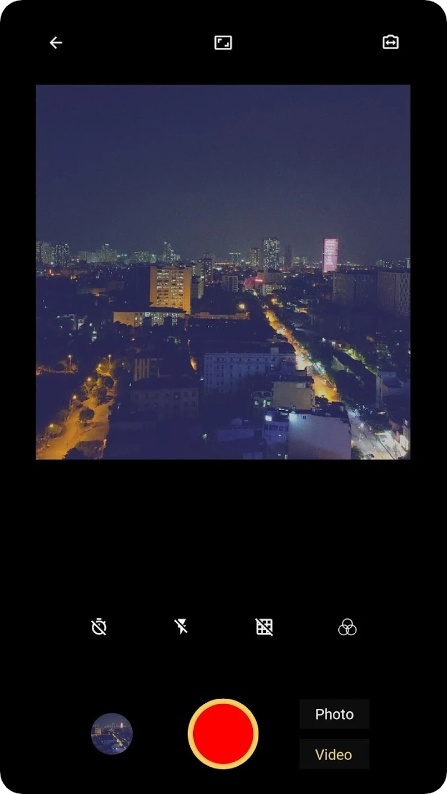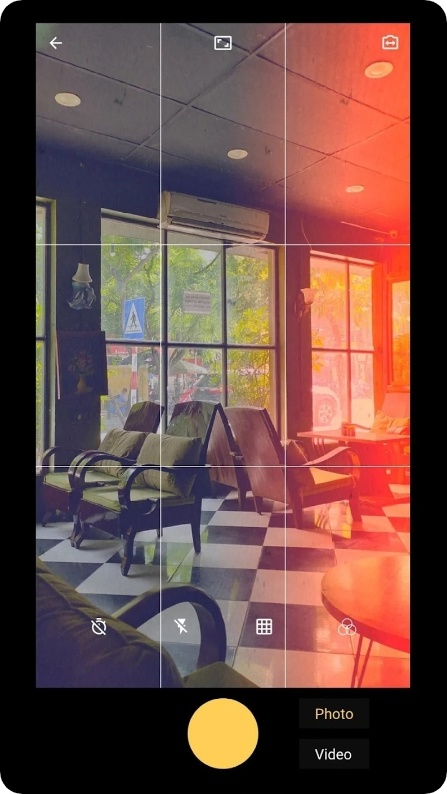 Super 16
It's the ultimate tool for creating vintage-style footage with modern convenience. It comes with a bunch of powerful tools, yet it's pretty easy to use. The app lets you play with color adjustment and covers tons of filters inspired by famous vintage cams.
To get more precise, there are options inspired by Kodak, and a bunch of black ad white options as well. Plus, you can manually alter the color temp, and more to get that flawless look. The color histogram and waveform monitor let you view all the alterings to ensure your vision is achieved.
It also lets you emulate physical aspects of analog film shooting like stains, scratches, and all that stuff. You can even get realistic distortion on frames. And if you're feeling extra nostalgic, you can try the over-scanned mode to see the edges and strip with holes and apply film burn.
Of course, the app also offers professional shooting options like changing focus and exposure and modifying the zoom. The cam shoots at an authentic 24fps, creating that movie effect we all love (if your device supports it).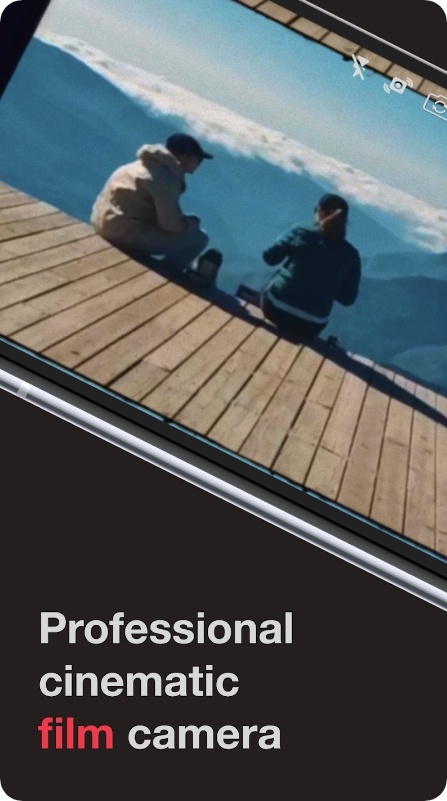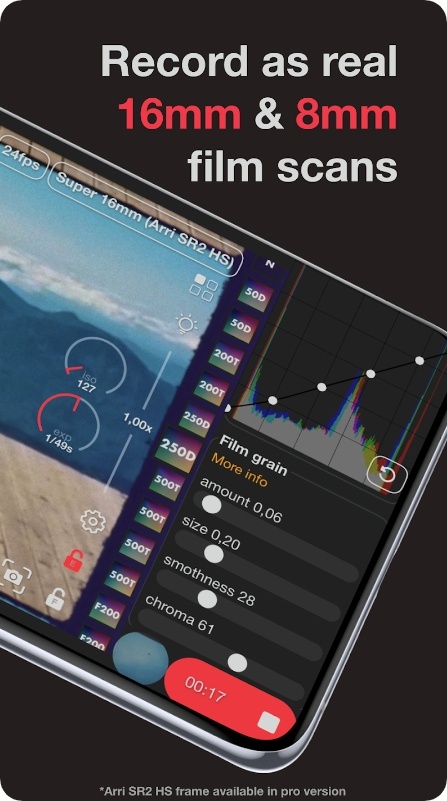 1998 Cam
If you haven't tried this app yet, you're missing out. It's the ultimate editing tool, complete with over 100 filters that range from film and vintage to black & white and portrait. And the best part? It's completely free and doesn't leave any annoying watermark on your pics!
It doesn't even have sub packs or filter packs to unlock: everything is ready right away. The app also has an instant preview tool that lets you see how your clip will look with a certain filter or effect before you even take it. And once you snap your shot, you'll love the 3D effect that gives your pic some serious depth.
But the fun doesn't stop there. With the classic date time stamp, film dust, and various light leaks, it's easy to add some serious retro vibes to your clips. And if you're feeling like a pro, there are plenty of high-quality portraits and landscape FX that will bring out the best in any shot.
What really sets this one apart, though, is its advanced cut/crop instrument that lets you easily adjust the alignment and perspective of your clips. The editor itself is top-notch, allowing you to regulate all the important metrics.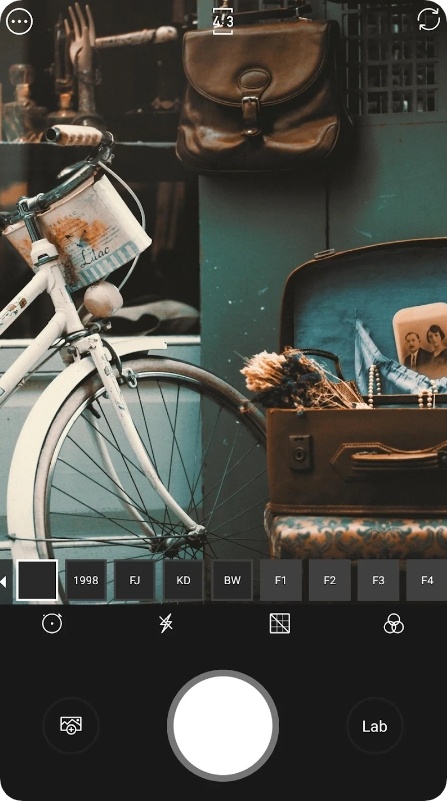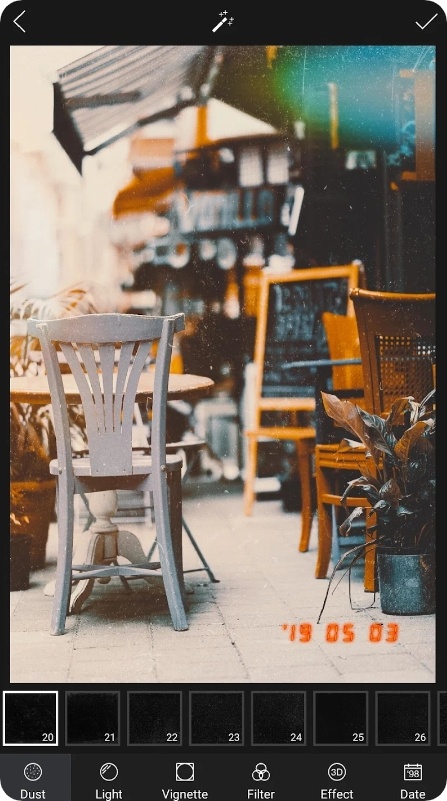 90s
If you're a fan of vintage and retro vibes, this app is your cup of tea. You'll be impressed with the range of FX and filters available in this app. Let's start with the basics: the app covers real-time vid filters that include RGB, VHS, pixelated ones, and vaporwave FX. And the best part? You can mix and match these to get a unique aesthetic for your clips.
The app also lets you make animated text. You can turn captions into stunning animations and overlay them on colorful bgs. There are so many arts, handwritten & calligraphy fonts to pick from, you'll never run out of options.
Plus, there's a compilation of retro movie effects and Polaroid filters to boost the vibes even more. Three's a pack of VCR filters, even if needed. With these popular light leak lomo styles and vintage layers, you can make eye-catching artwork.
And let's not forget about the dynamic stickers. From cute flower crown blossoms to virtual lighters, this app has it all. You can even add a little magic by drawing effects on the screen.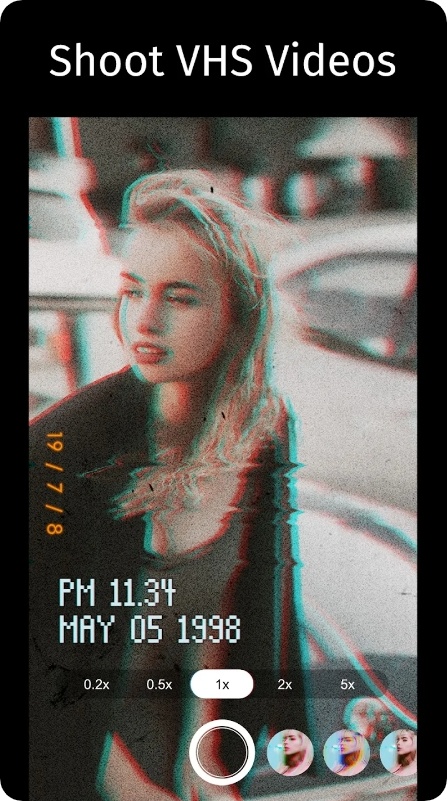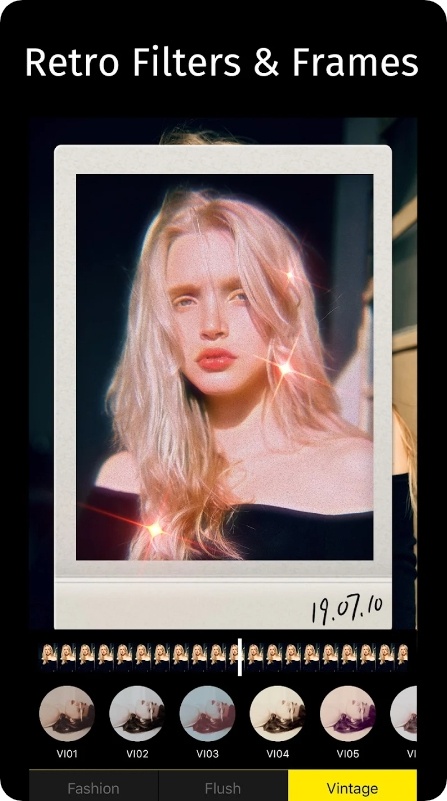 Vintage Camera
Are you a fan of all things vintage? This app is the one for you. It lets you make stunning clips that look like they were taken straight out of the 8mm era. The app covers a real-time live preview, letting you see the effects as you record. Whether you're shooting in Full HD or experimenting with different vintage looks, the has got you covered.
It covers 8 lenses and 13 retro and aged films, so you can experiment for as long as your heart desires. Want to recreate the look of a classic film noir? Or maybe you're inspired by the dreamy hues of the Sakura lens. Either way, simply switch between these to achieve the desired look.
For an added touch of authenticity, the app simulates the famous frame shakes of a real projector, and the sound switch adds another layer of authenticity. It mimics the sound of real cams perfectly, so you can fully feel the vibe. The app lets you zoom while recording, and you'll get to easily share your clip with mates.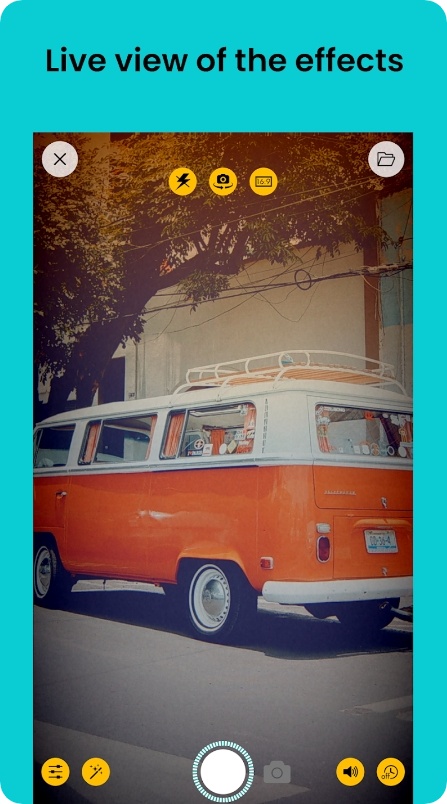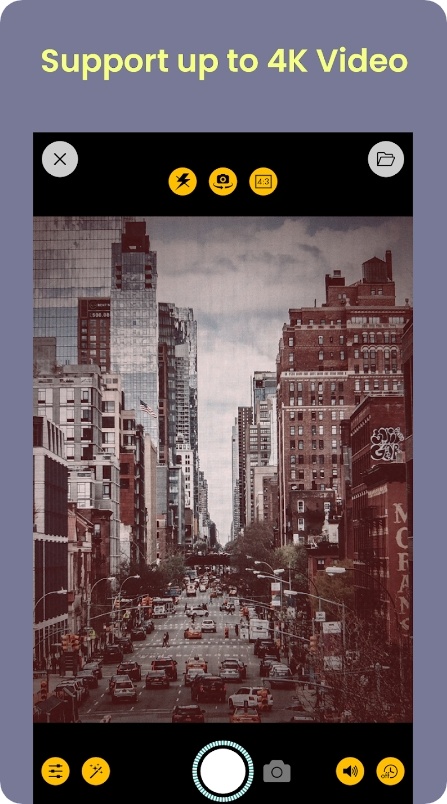 Check also: 5 Best Apps to Save TikTok Videos Without Watermark
VHS Old Vintage Camera
Missing the good old times when clips were made on bulky VHS tapes? This app will bring you back. It lets you record clips and apply vintage FX for a retro vibe. Its easy-to-use interface will make you feel like you're holding a vintage camcorder in your hand. All you have to do is press the record switch, and you're all set.
There are tons of filters there, and each one gives you a unique look. For instance, there's one that simulates the quality degradation of analog recordings, one that gives your clips a damaged look, and some that add a psychedelic look. The variety of retro FX is truly impressive, so you won't struggle with the lack of variety.
And the coolest thing is, you'll get to apply multiple effects to a single clip to get a fully personalized look. You can share the clips right from the app, which is handy. Although the app is still in beta, it performs smoothly and is effortless to use. There might be a few glitches here and there, but nothing to really worry about.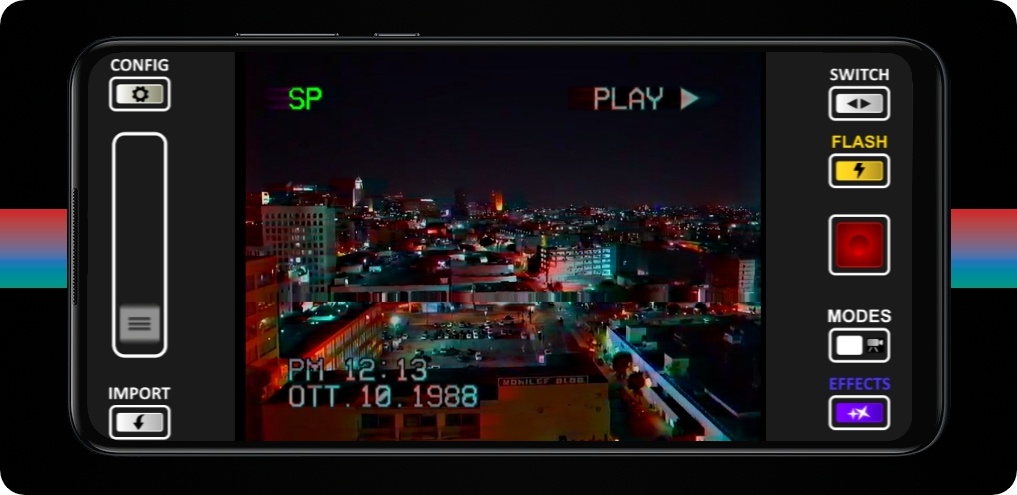 Filto
This app is a gem for creative minds. It's got all sorts of aesthetic filters and FX for you to try. From sparkles to VHS, it has smth for everyone. Plus, the app is updated weekly so you always have smth new to play with.
The glitch FX lets you distort the clips in super creative ways, and is fully adjustable, too. And the VHS one is seriously giving you all sorts of vintage party vibes. I feel like I'm back in the 80s whenever you use it!
But what really sets this one apart is the bling one. With just a touch of sparkle, you feel like a superstar! And the film filter is ideal for making a fantastic visual feast with retro film and more. It doesn't stop there though. The app also has fancy dynamic stickers and a full-on editor. So you need to trim your vid or adjust the ratio, you can easily do it too!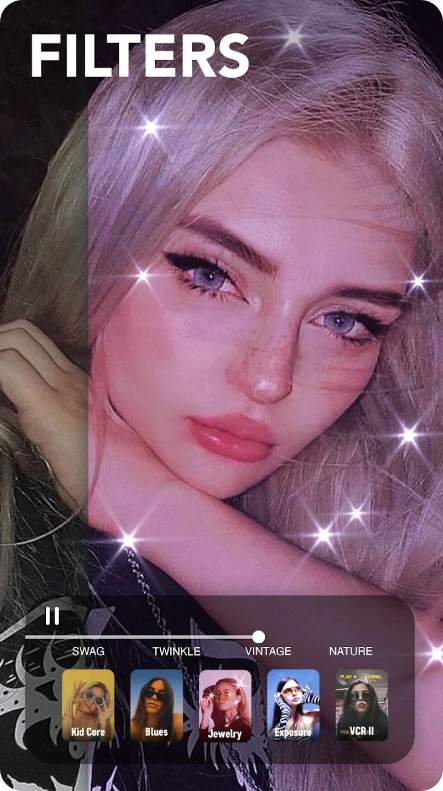 OldRoll
This one lets you relive the glory days of the 80s (or at least capture the vibe). It takes your clips and turns them into retro masterpieces with just one click. Say goodbye to tedious editing and retouching: with this one, you get a vintage look without any hassle.
The app is not an editor, though. It's all about recording with the filter, not adding it to pre-made clips. Does it make it less convenient? Not really, but it can surely be an issue for some users.
The attention to detail in this app is immaculate. The square film frame and scratch FX give your vids a truly authentic feel. And with the built-in flash, you can capture stunning shots even in low-light situations.
It also covers some fun add-ons, like a custom date stamp or smth. There are tons of trendy effects, too, so you can use it to make viral vids.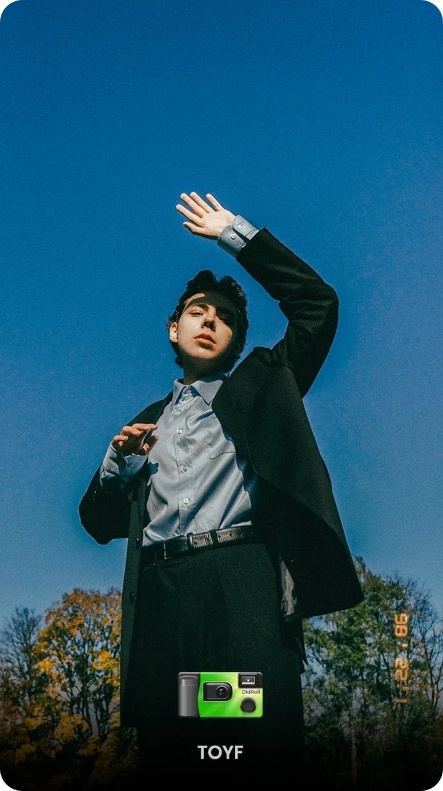 Tezza
It's the kind of app you just have to try at least once if you frequently edit your pics or vids. It's used by the majority of influencers, and there's a reason for that.
With over 40 presets made with love by the founder, you can easily add the ideal one. Whether you're going for vintage vibes, dark and moody, or bright and colorful, there's an option for every style.

But the app doesn't stop at presets. You can also add vintage-inspired effects and retro film frames. These imitate the real old cams and give your clips an authentic feel. And with over 150 word-class templates, it's so easy to make stunning stories that fit your brand.

Want to add more texture and dimension? The app has you covered with its vast scope of overlays. It even has a feed planner (of course it does), and lets you edit things in batches.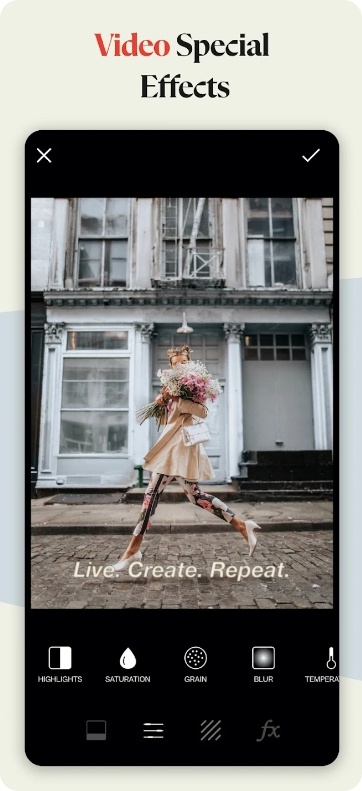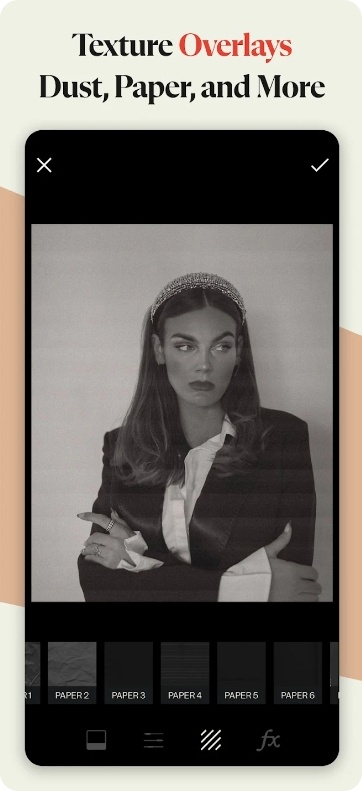 You may also check: 11 Best Video Blur Apps
Indie
To wrap up, there's an app to thirst for nostalgia and retro vibes. First things first, the ultra-clear commode will make your footage look crisp and clean. Say goodbye to pixelated and blurry vids!
Now, let's talk about the fun stuff: the trendy visual effects. Want to add some sparkle to your shots? The glitter FX is completely flexible, letting you get a fully unique look. And the VHS will transport you straight back to the '90s with its glitchy and vintage feel.

But the retro vibes don't stop there. The Miami and Lomo filters will give your footage that cool, purple, and leak-light aesthetic. And for all you Polaroid lovers out there, this app is able t recreate the look of it too.
It also covers over 100 presets that keep coming out. And the exclusive music lib will take your creations to the next level. It will surely turn your clips into dynamic pieces of art that will receive all the likes.