«Streets» is the best way to view Street View panoramas on your iPhone, iPad, and Apple Watch. The app allows you to display 360-degree panoramas from Google Street View right on your screen.
Countless practical features, such as an interactive mini-map for easy panorama navigation, a "Favorites" function, and a gallery of over 1,800 impressive panoramas, make the app the best browser for browsing the streets.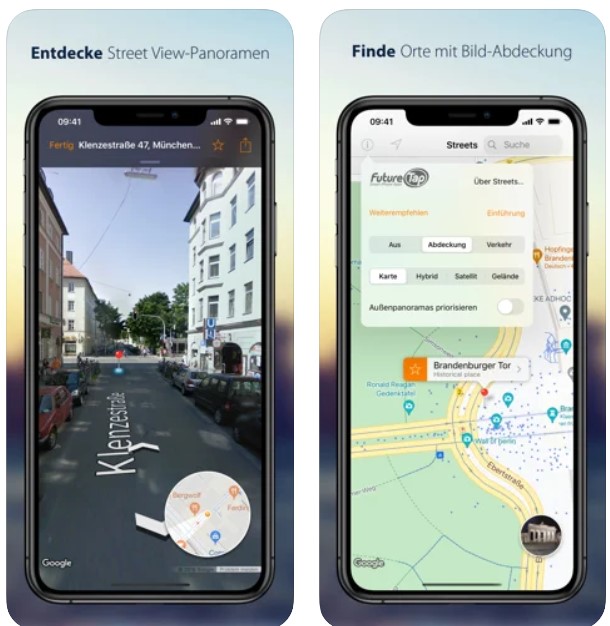 Thanks to the developer's work, the app contains carefully selected galleries sorted by category, featuring spectacular locations, museums, and national parks. Additional information, such as descriptions and links, is available in almost every place.
You'll find it easy to navigate through the panoramas with the interactive mini-map. Use standard gestures to pan and zoom with gestures as you view street-level views.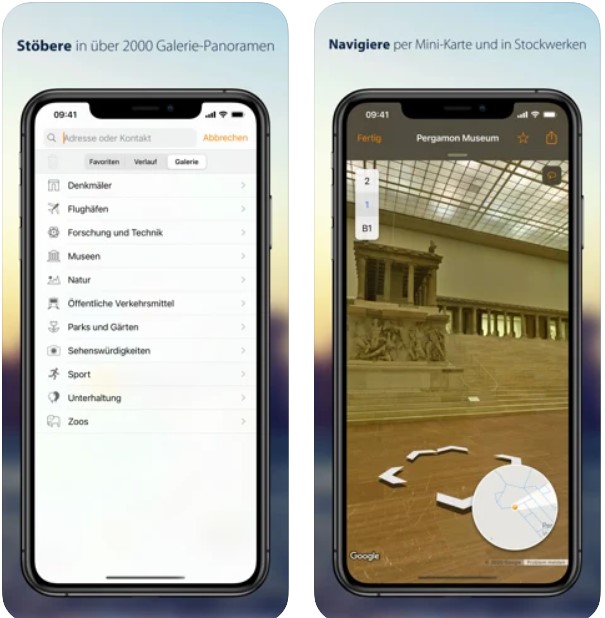 It's worth noting that «Streets» is the first and only app that can display 360-degree panoramas on your watch. The app syncs your favorites and recent searches to your iPhone. Using panoramic maps has never been easier or more enjoyable! Use this feature as often as you can!
The Open Place extension shows panoramas of nearby places taken from websites, contacts, and many other apps that allow you to share locations and addresses. It's probably one of the largest bases on the market.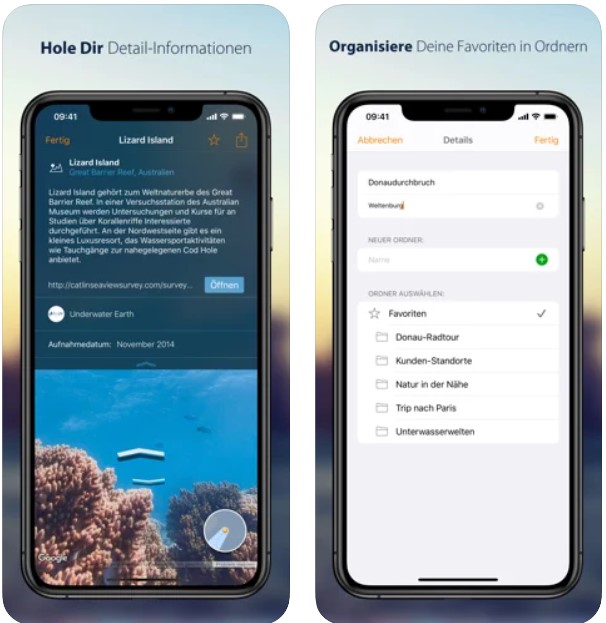 You can also share your panoramic images by dragging and dropping (on the iPad) or through the Share menu. The app also offers the ability to sort your panoramas into folders. Your friends and family can get individual panoramas as well as an entire folder.
The developers have tried and made a very pleasant design of the application, moreover, the optimization and smoothness of the work were also pleasantly surprised at the first acquaintance with the application.
You can also point out the graphical component of the panoramas, made at a truly advanced level.