Ninja Runner is a lightweight action game that comes with an amazing user experience.
One of the best parts, the application does not take up much storage space. Thus, you will install this game in a few seconds.
As soon as you have opened the app, tap on the Play button to launch the game.
But how should we play it?
You will have to control a ninja, jump, and avoid falling. On your way, you will also find lots of coins you have to collect.
However, the game also comes with skeleton bombs that you have to avoid. In case you have touched these bombs, the game will come to an end.
The game supports touch controls, so you should just click on the screen to make the ninja jump.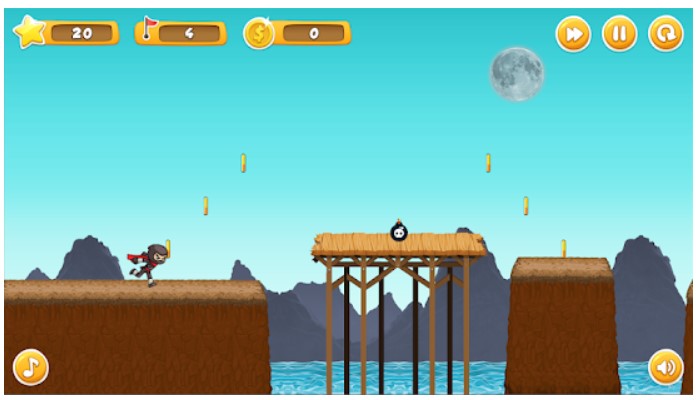 After passing a level, you can check the full data of your performance. For example, you can check the entire score, collected coins, and the distance you have passed.
What is more, Ninja Runner boasts bright graphics filled with magnificent locations. The game also contains integrated background sounds that you can always turn off.
Summarizing all the points mentioned above, Ninja Runner is a very addictive game. But be careful – we have played it for days and still can't stop!