Are you tired of constantly facing error messages that prevent you from deleting files and folders on Windows? In this case, we know how you can get rid of such issues.
ForceDelete is a multifunctional program that allows users to delete files or folders even if they are locked in Windows or used by other processes.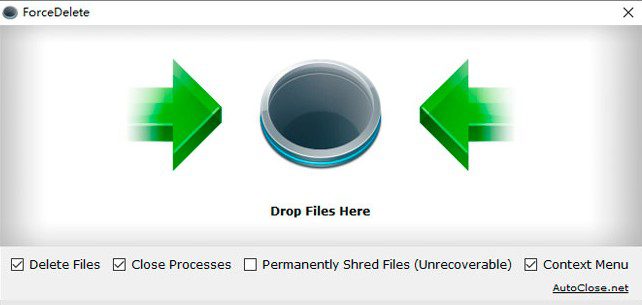 Moving on, the program even contains a built-in feature that enables you to delete locked files and folders without terminating the processes.
For this, you should uncheck the "Close Processes" function, drag the files and folders you want to delete, and drop them onto the window.
There is no need to worry, the program will delete the files or folders without closing the processes and programs that are using them.
If you are going to delete files and folders from the hard drive forever, the included "Shred Files" option will help you to do it. But keep in mind that if you use this option, all the removed files can not be restored.
By the way, ForceDelete also supports batch command line mode. So, you can run forcedelete.exe from the command line to batch delete files or folders. Below, you will find the way, you should use it: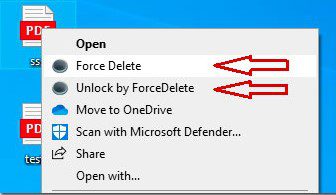 forcedelete.exe [file1] [file2] …
The "file1" and "file2" can be both a file and a folder. The program will delete all the files and folders you have added to the parameters.
As for the program's interface, it is very convenient to manage. So, we can surely say that there is no need to have any professional skills to find out how everything works there.
We have to admit that ForceDelete is a reliable software that is 100 % clean. Moreover, the program comes with a free version.
To sum up, ForceDelete is truly worth downloading. We have not found any negative feedback from the users, so we believe it will suit you as well!